8 TIPS TO BETTER PUBLICITY PHOTOS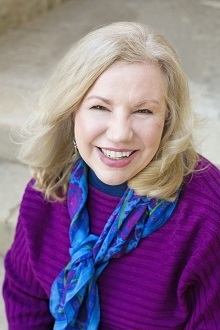 May 1, 2016
By Christine Kohler

Publicity photos are more important than ever since the advent of internet. I've had many experiences regarding publicity photos since my first four fiction books were published in 1985, so I'll share with you how to get the best bang for your bucks.

Tip #1 – Release: Make sure the photographer will release all rights to the photos for you to use wherever necessary—on the book jacket, posters, internet, etc. A couple of times I went to studio photographers who specialized in photographing models and realtors because they would give me signed releases. At that time, many chain commercial photo studios would not give signed releases. So check when you make the initial inquiry call. And make sure the release is not verbal, but rather in writing.

Tip #2 – Number: Ask how many photos the photographer will take and how many different poses you will get to keep. Ask if the cost covers an amount of time or for a certain amount of photos. During all of my photo shoots prior to the last one in April 2013, I never thought to ask. I made an appointment, went to the studio, and did whatever I was told. My first shoot on Oahu, with a photographer who specialized in models, had me do different poses. One of the most awkward poses—I thought I'd fall off the stool—turned out to be the black-and-white shot I sent my publisher.

However, in 2003 I had a black-and-white publicity photo taken for the Institute of Children's Literature (ICL) when I began teaching for them. I scheduled my photo session in San Antonio with a studio photographer who specialized in realtors and models. In hindsight I should have cancelled and rescheduled because that morning my face swelled up from allergy-sinus congestion. I think the photographer took maybe three clicks of the camera and I was done. He gave me one photo—no choices. I didn't care for the photo and only used it for ICL, never a book jacket or book publicity brochures.

Instead, I asked my son to take a number of photos of me in two different outfits and locations, then used one of those photos for brochures and on-line.

For the last professional publicity photos I hired a photographer who specialized in "relationships" such as couples, engagements, weddings, and families. I paid for one hour of her time. It cost about three times as much, but was well worth it. She took 72 photos and gave me a disc with all of them. I've been using three of the photos, all distinctly different, and have two more in reserve for future books. (What is strange is that my hair looks different lengths and styles; I look different ages.)


Tip #3 – Location: Indoors or outside. If in a studio, chose a background that is not busy or detracting from you. I don't recommend white or black backgrounds. I liked my outside photos taken best. I had asked the photographer to select a nature setting and she chose one at a historic church. This gave us a variety of backgrounds. An advantage is natural light. But lighting outside can also be a disadvantage if it is a bright sunny day. (The church gave us enough shade to overcome the strong West Texas sun.) Another disadvantage of outside is if it is windy, or misty. In my case, it was a windy Spring day, and that's why my curly hair changed style with each photo taken. Since I like a natural look, this was fine for me.

Tip #4 – Cost: I had paid about $100 to $125 for two to three shots in a studio, and about $350 for an hour session outside. Costs vary depending on the state or area. (*Note: It has been more than a decade since I had a photo taken in a studio, so check to see what current costs are.)

Tip #5 – Outfits: No white, since it washes out. (Once I wrote a bridal story and got a real education from the photographer about how difficult it is to photograph white wedding dresses.) Do not wear anything busy to detract from the real subject—you—or that might clash with anything the photo would be used on, such as a book jacket or poster. I recommend a solid color that looks good on you, yet a strong color, one that pops. For example, my light skin and hair are complimented by warm spring colors, especially peach and soft blue. But for my last photos (color instead of black and white), I wore a royal blue for some photos and a raspberry sweater for the others. Both are strong cool summer colors.

Take at least two different tops. You might even fix your hair different during the photo shoot. Only keep in mind that changing time is also part of the time you are paying for. If you pay by the hour and shoot outside, do a variety of poses and outfits and backgrounds. After the shoot I remarked to the photographer how my photos improved toward the end of the hour. She said this is common as the person gets more comfortable.

Tip #6 – Poses: I have heard it recommended not to put hands around your face. This makes sense because if the photo needs cropped it may be difficult to do. Even if the hand(s) are left in the photo, a tight head shot cropped at chest or shoulder height would probably cut the arms off above the elbow. This is not recommended in professional photo editing. (I learned this as editor doing composing. You don't want photos cropped in places that leave people looking like Greek statues with appendages randomly chopped off.)

Lately I've notices female authors pulling sweaters up to their chins, or covering their necks with their hands. As an older woman, in my opinion this draws attention to the fact that they don't want their older flabbier necks showing. Instead, consider wearing a high collared sweater, if this is an issue.

Tip #7 – Eyes: In my first photo the photographer had me looking off into the distance. But today it's recommended that you look into the camera at your readers. For this same reason, I wouldn't recommend wearing sunglasses or dark tinted lenses. For example, when I had my last photos shot outside in the Texas sun, my photographer had me wear no glasses and kept hollering, "Open your eyes! Make big eyes!" Poor photographer.

Tip #8 – Make-up: If you don't wear make-up, or wear it very light, I would not recommend getting your make-up professionally done before a photo shoot. If you do, have it done well in advance to see if you like it or not. In my case, I rarely wear make-up except for lipstick. And when I do on certain occasions, I only apply a little mascara, blush and lipstick. Since I am a natural blonde, my eyebrows and eyelashes are light and sparse. This last shoot I thought I would pay for a professional make-up artist. The first thing she did was to draw eyebrows on me. I had her tone them down (rub them off, please!). This made her so self-conscious that she was afraid to apply much make-up after that. It cost $100 in products plus a tip at Ulta for what I could have done myself.

What photo tips would you like to add to this list?