GOURMET YA LITERATURE, Part II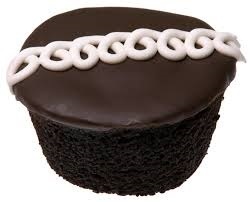 October 28, 2013
This is the second blog article in a series about food in young adult literature in celebration of Thanksgiving in Canada (Oct. 14) and the U.S. (Nov. 28). In today's article I have asked Beth Fehlbaum to talk about food in BIG FAT DISASTER, Merit Press, March 2014. I'll
have to warn you, when reading BIG FAT DISASTER I found myself alternately getting the munchies and bawling my eyes out. Let's hear from Fehlbaum what she has to say about food in BIG FAT DISASTER.

BINGE EATING DISORDER

The protagonist of BIG FAT DISASTER , Colby Denton, loves Hostess Ding Dongs and buttercream cake frosting.

Colby has a complicated relationship with food: she has Binge Eating Disorder. She feels "driven" to pig out because of the numbness she achieves when eating excessive amounts of sweets. When she ends up working in her aunt's bakery as a way of repaying a debt, Colby is simultaneously excited and horrified at the idea of having access to sugary treats.

At home, she has a "snack stash" with Hostess Ding Dongs. Unlike real life, Ding Dongs still exist even though the Hostess company went under. A buyer resurrected the company, but, sadly, Ding Dongs have yet to return.

Some of Colby's most cherished memories are of making family birthday cakes with her father, Reese, who has left the family for another woman. Prior to entering therapy and learning to feel her feelings rather than numb them, Colby would whip up REESE DENTON'S BUTTERCREAM ICING, then go to town on it with a spoon (or not). . .

BUTTERCREAM ICING RECIPE
Ingredients:
• 1/2 cup butter-flavored Crisco
• 1/2 cup (1 stick) butter or margarine softened
• 1 teaspoon clear vanilla extract
• 1 teaspoon butter extract
• 4 cups sifted confectioners' sugar (approximately 1 lb.)
• 2 tablespoons milk
Makes:
About 3 cups of icing.

Instructions:
Step 1
In large bowl, cream shortening and butter with electric mixer. Add vanilla. Gradually add sugar, one cup at a time, beating well on medium speed. Scrape sides and bottom of bowl often. When all sugar has been mixed in, icing will appear dry. Add milk and beat at medium speed until light and fluffy. Keep bowl covered with a damp cloth until ready to use.

Step 2
For best results, keep icing bowl in refrigerator when not in use. Refrigerated in an airtight container, this icing can be stored 2 weeks. Rewhip before using.

Step 3
For thin (spreading) consistency icing, add 2 tablespoons light corn syrup, water or milk.

SWEET SWAG!
Do you have a weakness for chocolate cupcakes like Colby Denton does? Be sure to enter Beth Fehlbaum's BIG FAT CELEBRATION to win your very own box of Hostess Cupcakes, a signed copy of BIG FAT DISASTER, and even an Apple iPad 2! Contest runs monthly through March 31, 2014. Sweet!