BIOGRAPHY
In stories, places can be like characters. It was like that for me when I grew up at three lakes in Northeastern Ohio. I was a tomboy and very much a loner, so I spent a lot of time outdoors. I played baseball in a neighboring fishing lot. I hunted for turtle eggs and turtles. I even talked to the turtles. I swam and dove in the summer and ice skated in the winter.

Like many writers, I was aware of compulsively writing by age 9. My dad is an amateur artist. I don't recall discussing writing with him, but in eighth grade he told me, "You can't make a living in the arts. Be a teacher." By high school I had two dreams, to become a professional writer and to travel. My dad had taken me to every state in the U.S. except for five in the far Northwestern, and we visited the Southeastern part of Canada. So, by travel, I meant abroad. I studied French in high school and college.

The year after I received my teaching degree, I signed contracts for four children's books and had sold numerous magazine articles in the adult market. I decided that I could make a living as a writer, so I went back to college and earned a degree in journalism. In all, these are the colleges I attended: Kent State University, Ohio; Angelo State University, Texas; Parkland College, Illinois; University of Hawaii; Southwest Texas State University (now Texas State U.); and the University of Texas at San Antonio.

I met and married my husband when we were at Kent State University. Mike joined the air force. We had two children, a boy and a girl. As a USAF officer, Mike was transferred on average of less than every two years. As a result, these are all the places we lived: San Angelo, Del Rio and San Antonio, Texas; Rantoul, Illinois; Virginia; Homestead, Florida; Oahu, Hawaii; Japan; and Guam. Our children attended seven different schools by high school graduation. Of all the awards my husband and I have been given, we are most proud being selected in 1988 "Great American Family of the Year" in the officer category for Homestead. My secon greatest honor was when Parkland College in Urbana-Champaign, IL, named me one of 50 Notable Alumni in 50 years of the college's history. Our family now lives in Texas.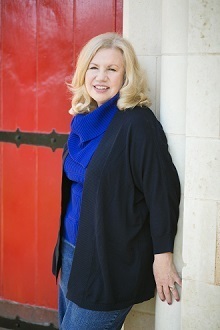 I also traveled to the Philippines, Korea, Saipan, Johnston Atoll, and northern Mexico, and SE Canada. Again, place has been a very strong presence in my life, much like a character in a story. We loved everywhere we lived because we always went with a spirit of adventure.

Having degrees in education, English and journalism worked out well when we moved. I taught school, grades 6-12, or worked as a reporter, editor, copy editor, or in media and public relations and marketing. My favorite job, besides the one I do now writing children's books, was as a reporter for the Pacific Daily News, a Gannett paper. I covered politics in the West Pacific. I reported on historic events such as the incineration of chemical weapons when the East German wall came down, and U.S. base negotiations in the Philippines. My territory was the size of the United States, only most of it was underwater. I worked at a number of newspapers, including as a copy editor for the San Antonio Express-News, a Hearst daily.

Our entire family became SCUBA certified and we dove above the Great Barrier Reef. If I worked off-island more than one week, Gannett flew my family to Saipan to spend the weekend with me at the Pacific Island Club. How cool is that? I would go snorkeling after work, too. I covered a lot of political events that are now written about in history books. At school visits I like to talk to students about some of the events I covered. It's important to me to let students know they can make a living in the arts. There are a lot of writing jobs if they know how to train for them and what to study in college.