INTERVIEW WITH JACQUELYN MITCHARD, EDITOR-IN-CHIEF MERIT PRESS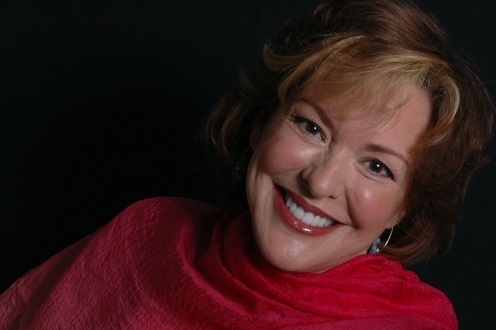 September 29, 2013
By Christine Kohler

This article is cross-posted on Uncommon YA as part of its "Behind the Scenes in Publishing/One Thing That Sold My Book" series. I interviewed Jacquelyn Mitchard, the editor who acquired my debut novel NO SURRENDER SOLDIER, tbr January 18, 2014, by Merit Press (Adams Media/ F+W Media).

CK: Merit Press is a relatively new YA imprint. Could you explain a bit about its background?

JM: It's very, very new—a little over a year. It started as the brainchild of Karen Cooper, the publisher of Adams Media, who is passionate about Young Adult fiction—as I am. We met through a pal of mine, Ben Leroy, who is the editor of Tyrus Books, one of only two (now three) fiction imprints of Adams Media—all imprints of F+W. Ben lives in Madison, Wisconsin, where I lived for many, many years, and his imprint Tyrus is a noir publisher, a very specific kind of crime fiction. When I moved to Massachusetts, Ben suggested I meet Karen. I thought we were having Eggs Benedict, but I got up with a job, a great job. We had the same vision for a Young Adult imprint that sought out only extremely well-written, intensely readable realistic fiction. Both of us love the paranormal stuff, but the example of John Green and Gayle Forman and others showed that there was a place for realism—a new kind of realism. Karen and I talked about what we think of the American magical realism being a part of this whole new line…and it has been, in books such as THE AFTER GIRLS, and the upcoming WANTED: DEAD OR IN LOVE. We talked about the possibility of historical fiction, such as your wonderful book, but only the very best quality. I never thought I could be as proud of someone else's work as my own, but I am.

CK: I originally contacted you about my YA novel, NO SURRENDER SOLDIER, through an e-mail query. Are you still accepting unsolicited queries? What else do writers need to know about Merit Press's submission policy?

JM: They need to look at the guidelines www.meritpressbooks.com , called "How We Read and Roll" http://dql3jqmo5wk51.cloudfront.net/wp-content/uploads/HOW-WE-READ-AND-ROLL2.pdf , and make sure that their books meet those guidelines in a general way. Yes, we still are accepting unsolicited queries, and I think we always will. We accept submissions that are through agents, or the authors on their own. We only accept electronic submissions, and we want a cover letter, a synopsis, and, preferably, a completed manuscript.

CK: The theme of this blog post is "One Thing That Sold My Book to a Publisher." Are there certain things in general that you look for when acquiring a YA novel? Could you explain what appealed to you about NO SURRENDER SOLDIER?

JM: Oh, the subject was just so fascinating! Everyone had heard about the case of that old soldier on Guam (and I believe, in another place as well). We were just immediately compelled. I have to be compelled immediately, either by the excellence of the writing (a great example of this is Alison Ashley Formento's TWIGS) or by a subject matter that has simply not been done before, such as your book or Beth Fehlbaum's BIG FAT DISASTER—or at least not in that way. And the writing has to grab me out of the gate. I won't stick with it and see if it gets better, because I know that's not in the nature of a young reader.

CK: What types of stories appeal to you most?

JM: I love stories that don't let up. I don't want to know the answer until the end. I don't mean that everything has to be a thrill ride or a plot-twister, but I don't want to know all I need to know until the end of the book. I think endings should be symphonic (think of the last moments of the song Clair de Lune) and unbearably beautiful. I want a good read, and I want characters who seem real to me. Once, I contributed to an anthology called The Book that Changed my Life. For me, that was actually a Young Adult novel, of sorts, called A Tree Grows in Brooklyn, which was a new book when my mother was a girl—this amazing story of indomitable courage in an immigrant family. I named my daughter Francie after that character. In my personal life, I read everything, from biography to history to thrillers to natural science, a good deal of natural science.

CK: You were a famous author long before you became an editor. So from both the perspective of an author and that of an editor, what advice do you have for unpublished YA authors?

JM: Don't set out to write a trilogy! It drives me around the bend when writers say, well, I'm holding that part of the story back because it's going to be a trilogy…if it is, fine, so be it. But start with writing the best possible self-contained book you can, and if it turns out there's more story, then that will be self-evident. Don't hold anything back. Lay it all out there. Write for your audience just as you would for an adult audience, with the sensibility of a seventeen-year-old, but not with a list of TV shows and brand names that will be gone in a month. Try for a classic story, whatever it's about, that will last for generations.

Thank you, Jackie!