NO SURRENDER SOLDIER, Simon & Schuster/ Merit Press ISBN13-9781440565618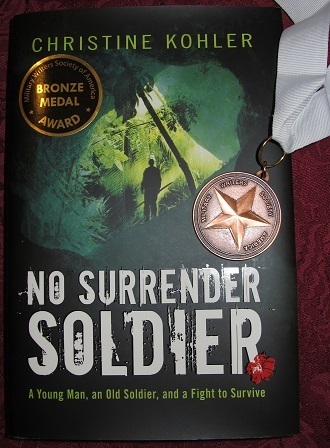 For an autographed copy of NO SURRENDER SOLDIER (SimonPulse, Simon & Schuster), send to ckohler@christinekohlerbooks.com the name of the person you want the novel autographed to. We can discuss 2 options of payment, check or Paypal. NO SURRENDER SOLDIER is now reduced to $12 plus $3 shipping by USPS media rate. (Or $7 for faster USPS flat rate.) USA mainland only for hardbacks.


You can buy NO SURRENDER SOLDIER e-book or request hardback, if in stock, at Simon & Schuster online. https://www.simonandschuster.com/books/No-Surrender-Soldier/Christine-Kohler/9781440565625
E-books are available online at Barnes & Noble and Amazon.

The American Library Association (ALA) nominated NO SURRENDER SOLDIER for ALA'sYALSA Quick Pick list.

FREE TEACHER RESOURCES Available!

Discussion/activity sheet, quiz, test, and keys are available! Click on the Contact tab. E-mail your name, school district and state and I will e-mail you the entire Teacher Resource zip file.

NO SURRENDER SOLDIER resource package: Teachingbooks.net and Share My Lesson


"An interesting account of history that paints a picture of life both on and off the battlefield … .This debut transports readers to an exotic place in a troubled time and reveals that being a teenager in Guam is not so different from being a teen elsewhere in the world." - Booklist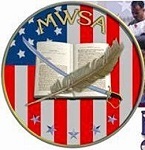 The Military Writers Society of America awarded NO SURRENDER SOLDIER a bronze medal in YA.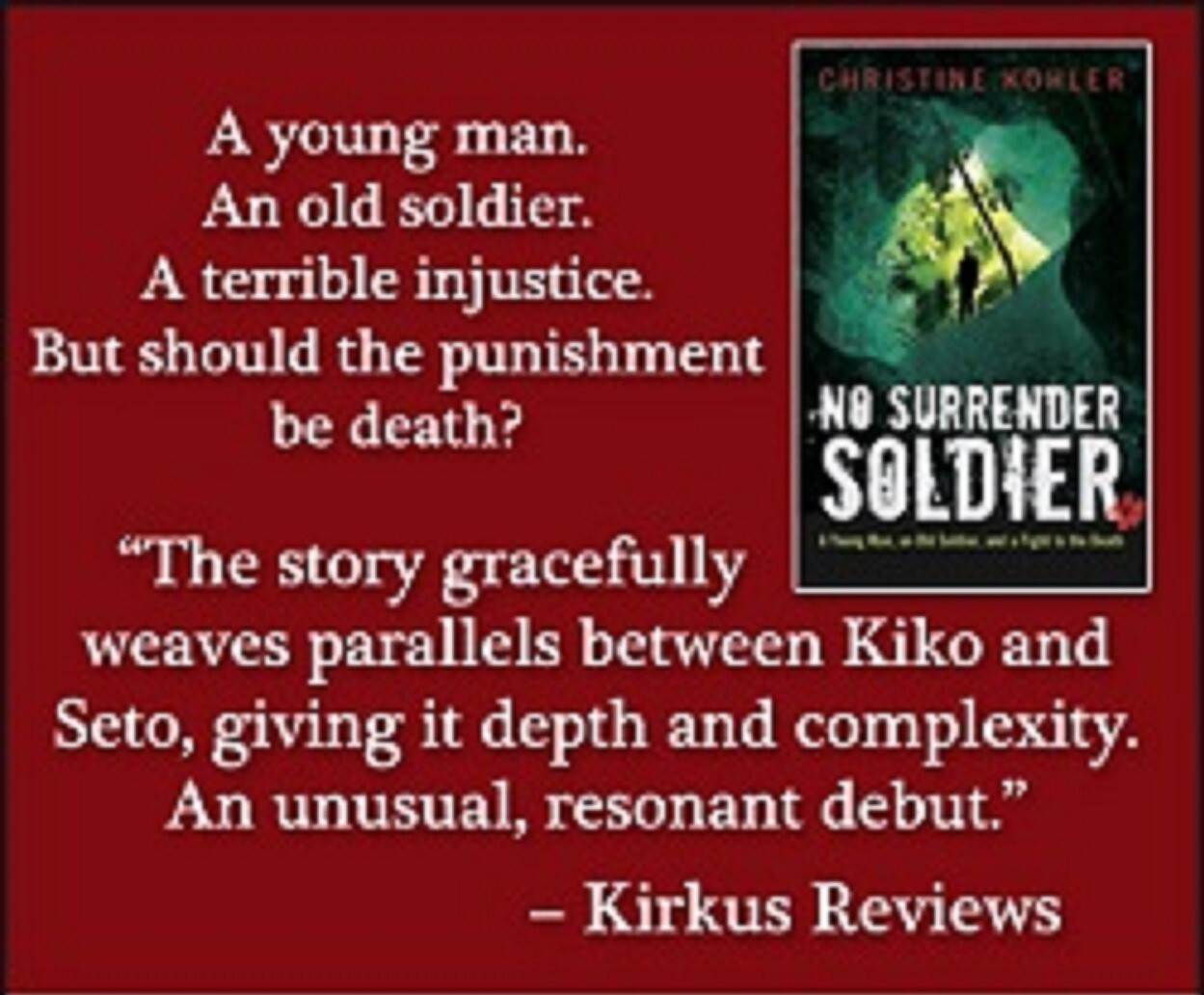 Kirkus review of NO SURRENDER SOLDIER, January 2014, Merit Press (Adams Media/ F+W Media)

Some serious moral choices confront a 15-year old Chamorro boy on Guam when he discovers a Japanese soldier still in hiding almost 30 years after World War II. It's 1972, and Kiko has problems. He's crazy about his classmate Daphne, but he can't work up the courage to approach her. His grandfather appears to be developing serious dementia, and Kiko can't control the old man when he's assigned to watch him. He misses his brother, Sammy, an officer serving in Vietnam, and he doesn't feel ready to go through with his upcoming confirmation into the Catholic Church. Worst of all, he learns from his grandfather that when Guam was occupied during the war, a Japanese soldier raped his mother. Meanwhile, Isamu Seto has been surviving in the jungle since the war, now living in a dugout tunnel near Kiko's house. Seto feels unworthy because he did not commit suicide at the end of the war and still fears capture, having vowed never to surrender to the "Amerikans." Both characters form new understandings when they encounter one another. Kohler alternates chapters between Kiko and Seto, writing Kiko's dialogue, especially, in a dialect that rings true. Although written in simple language, the story gracefully weaves parallels between Kiko and Seto, giving it depth and complexity. An unusual, resonant debut. (Historical fiction. 12 & up)